Handbook of Forensic Odontology (Hard Bound)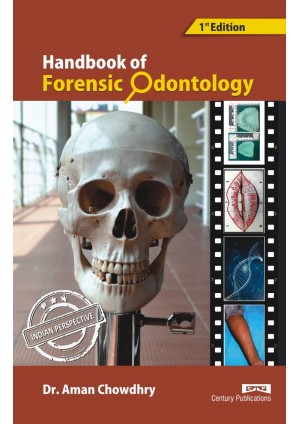 About the book
Over the last couple of decades interest in the subject of forensic Odontology has exploded in Indian subcontinent. "Handbook of Forensic Odontology-An Indian perspective" will provide dental students, wishing to gain experience or pursue a career in forensic Odontology with a reliable understanding of this new discipline. This authoritative volume draws contributions from many experienced experts from around the world to offer a solid foundation in

both the practical and theoretical components of forensic work, especially for undergraduates and postgraduates.

Over 20 inter-disciplinary chapters are weaved together, including: historical development, current field methods in analyzing crime, natural disasters and human atrocities, an array of laboratory, key case studies, legal, professional, and ethical issues, and promising future directions, all from an Indian perspective. This volume will be the benchmark for the understanding of forensic dentistry for years to come and will be a welcome addition to the forensic libraries all over the globe.