International Journal of Advanced Research in Microbiology and Immunology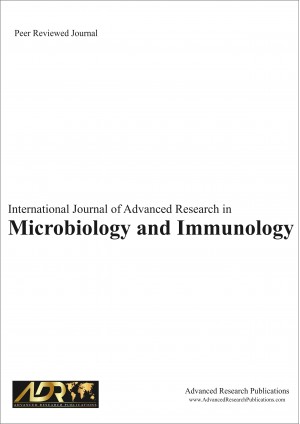 Bibliographic Information
| | |
| --- | --- |
| Publishing Year: | 2018 |
| Origin: | India |
| Language: | English |
About the journal
The journal publishes original papers including but not limited to the following fields:

Focus & Scope:
Bacteriology.
Mycology
Protozoology
Phycology
Parasitology
Nematology
Microbial cytology
Microbial physiology
Microbial ecology
Microbial genetics.
Cellular microbiology
Evolutionary microbiology
Microbial taxonomy
Microbial systematics
Generation microbiology
Systems microbiology
Molecular microbiology
Nano microbiology
Exo microbiology
Medical microbiology
Industrial microbiology
Microbial ecology
Microbial diversity
Bioremediation
Agricultural microbiology:
Microbial Phylogenetics
Environmental microbiology
Annals of Clinical Microbiology and Antimicrobials
Antimicrobial Agents and Chemotherapy
Antiviral Research
Infection, Genetics and Evolution
Intervirology
Microscopy and Microanalysis
Virology
Viral therapy
JoARMB are also interested in:
1) Short Reports – 2-5 page papers where an author can either present an idea with theoretical background but has not yet completed the research needed for a complete paper or preliminary data;
2) Book Reviews – Comments and critiques.
By focusing on the different research societies, JoARMB mainly targets researchers, scientists and engineers relevant to microbiology by communicating relevant and updated research papers that will assist them not only to learn from industrial but also help them to use various techniques to make new developments and innovations in these domains.