Journal of Engineering Design and Analysis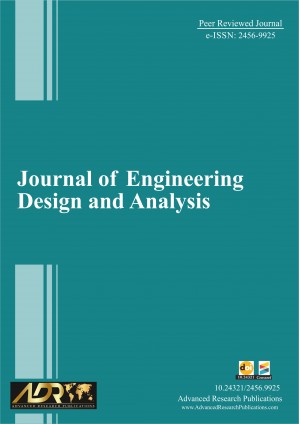 Bibliographic Information
| | |
| --- | --- |
| Publishing Year: | 2018 |
| Origin: | India |
| Language: | English |
| Readership: | Manufacturing Firms, Design Engineers, Design Professionals, Researchers, Scientists |
About the journal
Journal of Engineering Design & Analysis. is devoted to the publication of original scientific research findings, methodological developments, and opinions in the form of original and review articles, brief reports, letters to the editor, proceedings of symposia, debates, etc.
The International Journal of Engineering Design and Analysis accommodates engineering community as the venue for discussions on research articles findings and achievements in engineering design from all the domains of engineering. A critical feature of prosperous engineering product or service is predicated on its design strategy and its opportune analysis.
The technical committee welcomes contributions from all areas of Engineering with accentuation on technological research and development in engineering. Authors submitting manuscript of their work to this journal are inspirited to identify how their studies correspond to the priority betokened above in the aims and scope of this journal.