International Journal of Nursing and Midwifery Research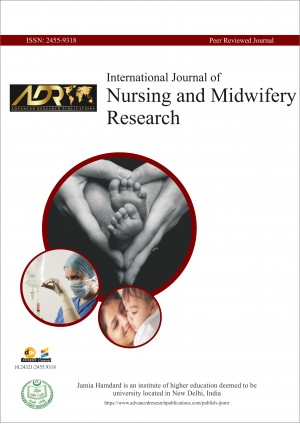 Scope of the Journal
International journal of Nursing and Midwifery Research (IJoNMR) publishes original research articles reflecting contemporary trends and challenges in nursing and midwifery profession. The journal is devoted to the publication of original scientific research findings, methodological developments, and opinions in the form of original and review articles, brief reports, letters to the editor, proceedings of symposia, debates, etc.
The journal publishes research related to health, ethical, psychological, technical, epidemiologiocal, professional and social issues in field of Nursing and Midwifery focusing on :
Imbibing the importance of documentation of research and non-research work among nurse professionals.
Promoting research in the newly emerging areas of nursing and midwifery including interdisciplinary fields and allied health.
Bringing together the researchers, scholars, resource persons, practitioners and student nurse and midwife professionals to share their observations.
Providing a platform to all nurse and midwife professional to share their research outcomes and specific observations with the rest of the world.
We welcome your original research articles, review articles, case study, case reports for this journal.
Indexing Information: Index Copernicus International, DRJI