Journal of Advanced Research in Economics and Business Management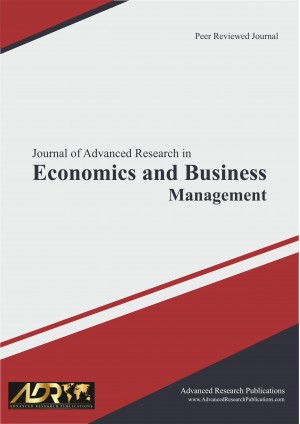 Scope of the Journal
Journal of Advanced Research in Economics and Business Management (JoAREBM) is devoted to promotion of research excellence.
It allows academicians, students, researchers, economists and professionals in businesses to communicate new and established management and economics tenets. The journal also recognizes the importance of ethical issues and recent trends in the context of business management.
The journal publishes original research, review, short articles and case studies, editorials and book reviews.
Its scope includes global business and economics review, accounting, economic policy in emerging economies, sustainable development, economics and development, diplomacy and economy, behavioural and health economics, green economics, logistics economics and globalization, monetary economics and finance, computational economics and econometrics, engineering management and economics, management and network economics, international economics, microeconomics, macroeconomics, accounting/auditing in economic/financial crises, accounting/auditing and money laundering's impact on economies, economic theories, business and emerging markets, government regulation, taxation, legal issues, FDI, investment theories, banking and allied fields.
Indexing Information: ISA, Google Scholar, DRJI, ESJI, Jour informatics, SIS, BASE, IFSIJ, JSTOR, Infobase index, OAJI.