Journal of Advanced Research in Entrepreneurship, Innovation and SME Management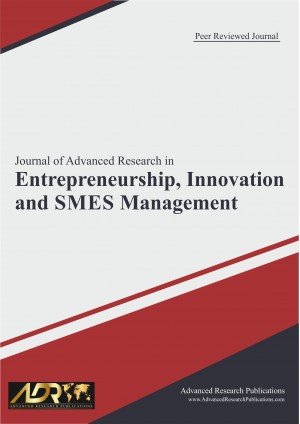 Scope of the Journal
Journal of Advanced Research in Entrepreneurship, Innovation and SME Management (JoAREIS) is devoted to the publication of original scientific research findings, methodological developments, and opinions in the form of original and review articles, brief reports, letters to the editor, proceedings of symposia, debates, etc.
Its scope includes entrepreneurship behaviour, strategies, perceptions, biases, communication and psychological tendencies, leadership, training, education, resources, finances, taxation, models, government policies, legal issues, ethics, foresight and Innovation, government policy and allied fields.
Indexing Information: ISA, Google Scholar, DRJI, ESJI, Jour informatics, SIS, BASE, IFSIJ, JSTOR, Infobase index, OAJI.