Journal of Drug Discovery and Development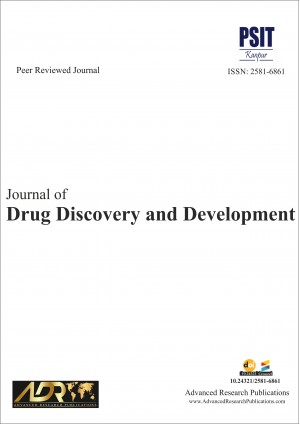 Scope of the Journal
The journal publishes reviews, research articles and short communications. The scope of the journal is to publish manuscripts relating to pharmaceutics, pharmacology, pharmaceutical chemistry, pharmacognosy, pharmaceutical analysis, pharmaceutical microbiology, pharmaceutical biotechnology, clinical pharmacy, bioinformatics, pharmaceutical management, health care management, hospital management, biochemistry, regulatory affairs, pharmacovigilance, clinical research, hospital pharmacy, community pharmacy, quality assurance, pharmacy practice and other related fields. It is essential that authors prepare their manuscripts according to established specifications. Failure to follow them may result in papers being delayed or rejected. Therefore, contributors are strongly encouraged to read the instructions carefully before preparing a manuscript for submission.
Article processing Charges: INR 3000/- (US $120/-), to be paid only after a formal mail for publication acceptance has been received by the author. Discount and fee waiver is available for authors from low-income nations listed by World Bank to support research in these countries. There is no submission or publication charge.

Indexing Information: ISA, Google Scholar, DRJI, ESJI, Jour informatics, SIS, BASE, IFSIJ, JSTOR, Infobase index, OAJI.